Asset and Change Management
Real time alerts of any changes occurring with respect to hardware and software installed in the PCs on the network.
Microsoft software with its license key information.
Inventory report is available on demand.
Checks the actual software licenses installed in the network against purchased.
Repository of the changes available for the future.
Reduce the response time and hence the effect of the changes is reduced.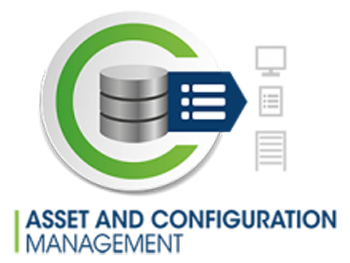 Desired Configuration Management
Allows compliance of computers with its required configurations.
Define desired hardware/software configuration of Desktops/ Servers
If unauthorized software/hardware found in any machine, it will not communicate with other machines in the network.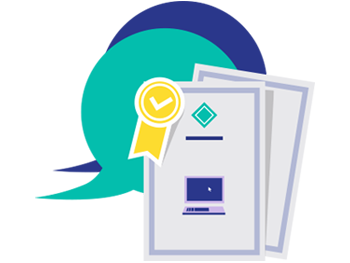 Software License Management
Provides information of where the licensed software is deployed and non-registered systems.
Licensing information (Product Key + CD Key) for the Microsoft's software installed in the network.
Reduce the cost through efficient software license usage and monitoring.
Data Leakage Protection& Policy Enforcement
Notifications, Enabling and Blocking of USB Ports, external storage devices, CD Drives, Printer, Wi-Fi, Bluetooth devices, USB Modem/Data Card to protect the data.
Tracking of file operation logs of removable media used in PC to include the details like file name, size, type, path without vision in to contents.
List of all media files, photographs, Word, Excel and PowerPoint files, their size and history, reports on non-encrypted document as such reports based on file extension on demand.
Policy for monitoring/managing authorized software installed on the machine.
Restrict user from changing IP Address of the machine.
Security
Report and Communication of add/remove of media like USB, CD driveincluding the file transferred with size, type, and without vision in to contents.
Report on usage of removable media.
Facility to set selective permission.
Report of status of Anti-Virus upgrade like successful /failure.
Information of Virus found and other details.
Information of OS Patches.
Unauthorized access/attempt to OS utilities to be monitored and reported (e.g. Control Panel, System32 Folder, Registry access) .
System Firewall Status (On/Off)
System Events/Logs Monitoring
Monitors Application, Security and System events/logs and check whether any security incident/event is generated.
Consolidated data analysis can be done as the system logs, events and alerts are stored into a single data bank.
Facilities of block/deny access of selected devices/PCs in the network.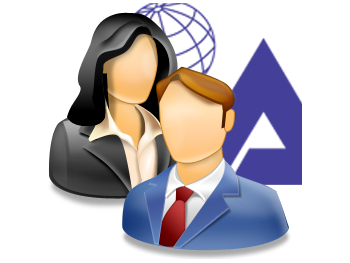 User Management
Report on all Guest/ Normal /Administrator user accounts configured on each machine.
Policy for disabling/deleting users from the central console.
Password Management provides report on weak password set by the user and about Screen Saver password.
Logs of all user's accounts, which have administrative privileges.
Logs of machine wise Start-up shutdown time period.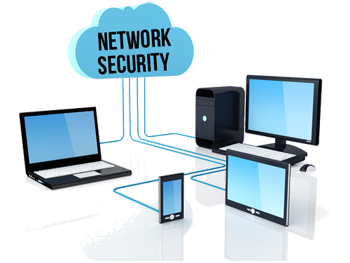 Network Security
Real time/ first instance report of a PC/computer accessing internet by the modem, dial up connection, data card access unauthorized IP Address.
Repository of information of all Network operations of the PC including application name, network port used/opened and etc.
Monitoring and reporting of network traffic like number of packets/bytes sent or received.
Block access of unauthorized IP Address and network port.
ROI to the company
Desired Configuration Management
Data leak Protection and Audit
Rule based Monitoring and Controlling
Service Level Agreement (SLA) Management
Print Management
Secure Remote Audit and Management
System User Management
Cyber Security Audit
Software License Monitoring
Network Access Control (NAC)
General Features

Administrator can take the following actions on any machines in the network:
Send message to user/machinenk.
Execute Command/scripts
Forceful/Graceful Log of currently logged in user.
Forceful/Graceful shutdown/ restart currently running machine.
Optional facility to use SSL v2/v3 and TLS v1 for secure communication.
Dropdown 1
WInteger convallis, nulla in sollicitudin placerat, ligula enim auctor lectus, in mollis diam dolor at lorem. Sed bibendum nibh sit amet dictum feugiat. Vivamus arcu sem, cursus a feugiat ut, iaculis at erat. Donec vehicula at ligula vitae venenatis. Sed nunc nulla, vehicula non porttitor in, pharetra et dolor. Fusce nec velit velit. Pellentesque consectetur eros.
Dropdown 2
Donec vel placerat quam, ut euismod risus. Sed a mi suscipit, elementum sem a, hendrerit velit. Donec at erat magna. Sed dignissim orci nec eleifend egestas. Donec eget mi consequat massa vestibulum laoreet. Mauris et ultrices nulla, malesuada volutpat ante. Fusce ut orci lorem. Donec molestie libero in tempus imperdiet. Cum sociis natoque penatibus et magnis dis parturient.